Discover the Ultimate Driving Machine: 2023 INFINITI Q50 Model Review
If you're interested in purchasing the 2023 INFINITI Q50 near Ardmore, PA, let the team here at INFINITI of Ardmore help. Our 2023 INFINITI Q50 Model Review dives into the different features of this amazing vehicle, including gas mileage, interior luxuries, trim options and more.
And when you're ready to take the plunge and purchase the 2023 INFINITI Q50, come into the best INFINITI dealership in Ardmore, PA: INFINITI of Ardmore.
Unleash Your Inner Speed Demon with the Q50
Are you ready to upgrade your daily driving experience to a whole new level? Look no further than the 2023 INFINITI Q50. This sleek and sophisticated luxury vehicle is packed with top-notch features that will have you feeling like you're piloting a racecar through the streets of Ardmore, PA..
Gas Mileage Meets Raw Power in 2023 INFINITI Q50
With its advanced engine technology, the 2023 INFINITI Q50 offers a thrilling driving experience that won't break the bank at the pump. Enjoy lightning-fast acceleration and a smooth, quiet ride that is perfect for long road trips or quick errands around town.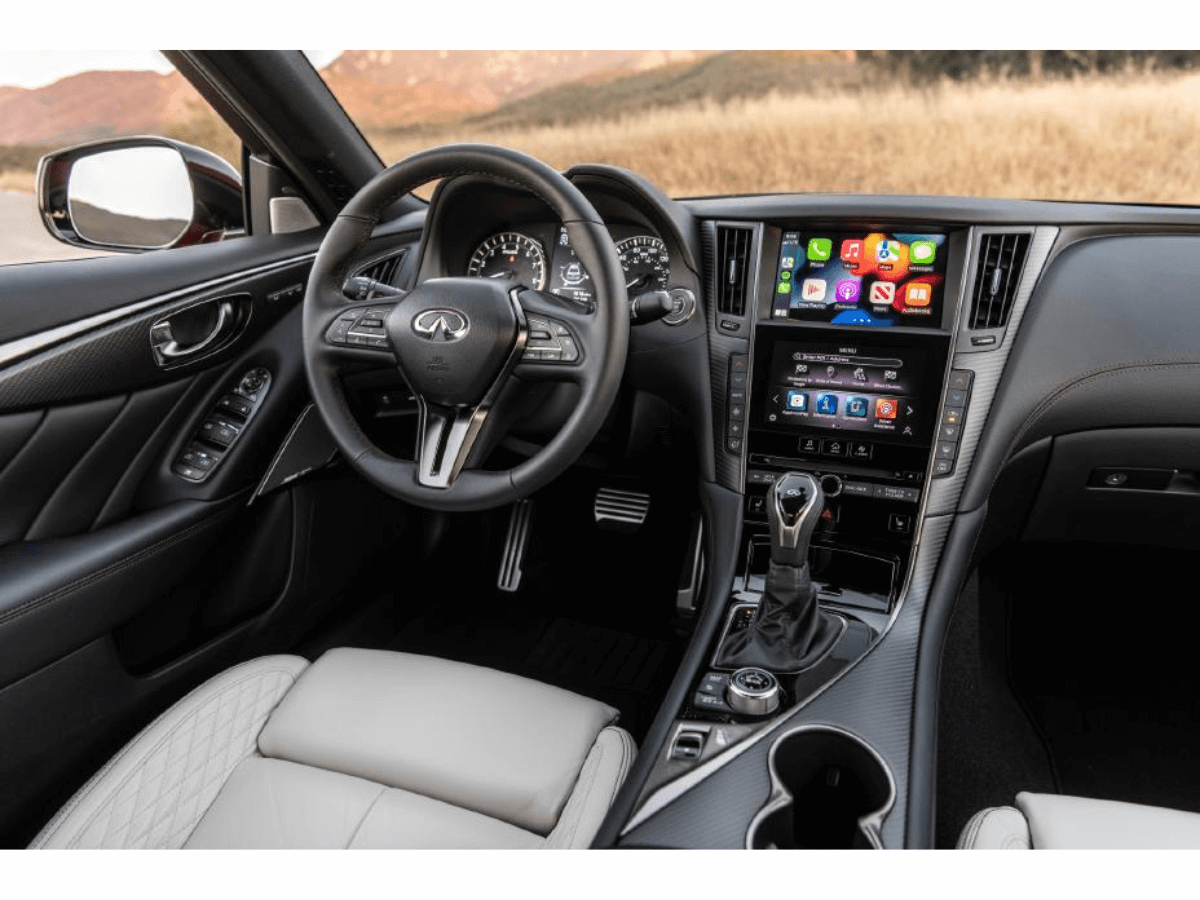 Indulge in the Lavish Interior of the 2023 INFINITI Q50
As you slide behind the wheel of the 2023 INFINITI Q50, you'll be enveloped in a world of luxury and comfort. From the premium materials used to craft the seats, to the high-tech features that keep you connected, entertained, and informed, every aspect of the Q50's interior has been designed with the driver in mind.
Find Your Perfect Match with 2023 INFINITI Q50 Trim Options
The 2023 INFINITI Q50 is available in several different trims and styles, so you can find the perfect match for your driving needs and personal preferences. Whether you're looking for a sporty, high-performance vehicle, or a sophisticated and stylish ride, the Q50 has you covered.
Get Behind the Wheel of a New INFINITI Q50 at INFINITI of Ardmore
If you're ready to experience the ultimate driving machine for yourself, head on over to INFINITI of Ardmore. Our state-of-the-art dealership is part of the massive Bush Auto Group and offers a huge selection of new and pre-owned vehicles at all times. With our parts and service center, you can be confident that your 2023 INFINITI Q50 will be taken care of for years to come.
Don't miss out on the chance to experience the thrill of the 2023 INFINITI Q50 for yourself. Contact us today to schedule a test drive and find your perfect match. And, as a special bonus, all of our new vehicles come with a warranty, so you can drive with confidence. Come in today!